themisfitmuse asked: Hello. Saw your for sale post and just had to know what size the Esther cosplay is. I've been wanting to do that cosplay for a while now.
Hello there! I believe it's a large, but a small large. If that makes any sense XD. I have a 32" waist and it doesn't quite fit around me. It's probably more the medium category honestly.
Okay so….
I am moving soon and am wanting to get rid of a lot of clutter and unnecessary items that I either don't use anymore or don't care for.
I have for sale so far the following:
COSPLAYS
Final Fantasy Advent Children Cloud Strife Cosplay - $60
Worn a few times, great condition. I haven't uploaded any pictures yet. If I get interest or a request to, I will.

Code Geass Kallen Cosplay - $50
Complete with headband, legwarmers, and armwarmers. Great condition only worn a few times. I bought it for $150 on Ebay several years ago. Comes from a smoke free home.
http://www.ebay.com/itm/200818456968?ssPageName=STRK:MESELX:IT&_trksid=p3984.m1555.l2649
DOUJINSHI
I do not read these anymore and thought they'd better serve someone that would enjoy them.
These are all yaoi's. Some are soft, others are 18+. You must be 18+ to purchase anything hardcore.They all are in excellent condition and come with their original cellophane sleeve in most cases.
FINAL FANTASY VII Presented by Crocodile
Pairing: Sephy x Cloud/Cloud x Vincent
12 Pages. Features three different short stories/art styles. Soft core. The first art style and cover drawing were done by the artist of the shounen-ai series Gravitation. This is a rare find but I just have to let it go. $15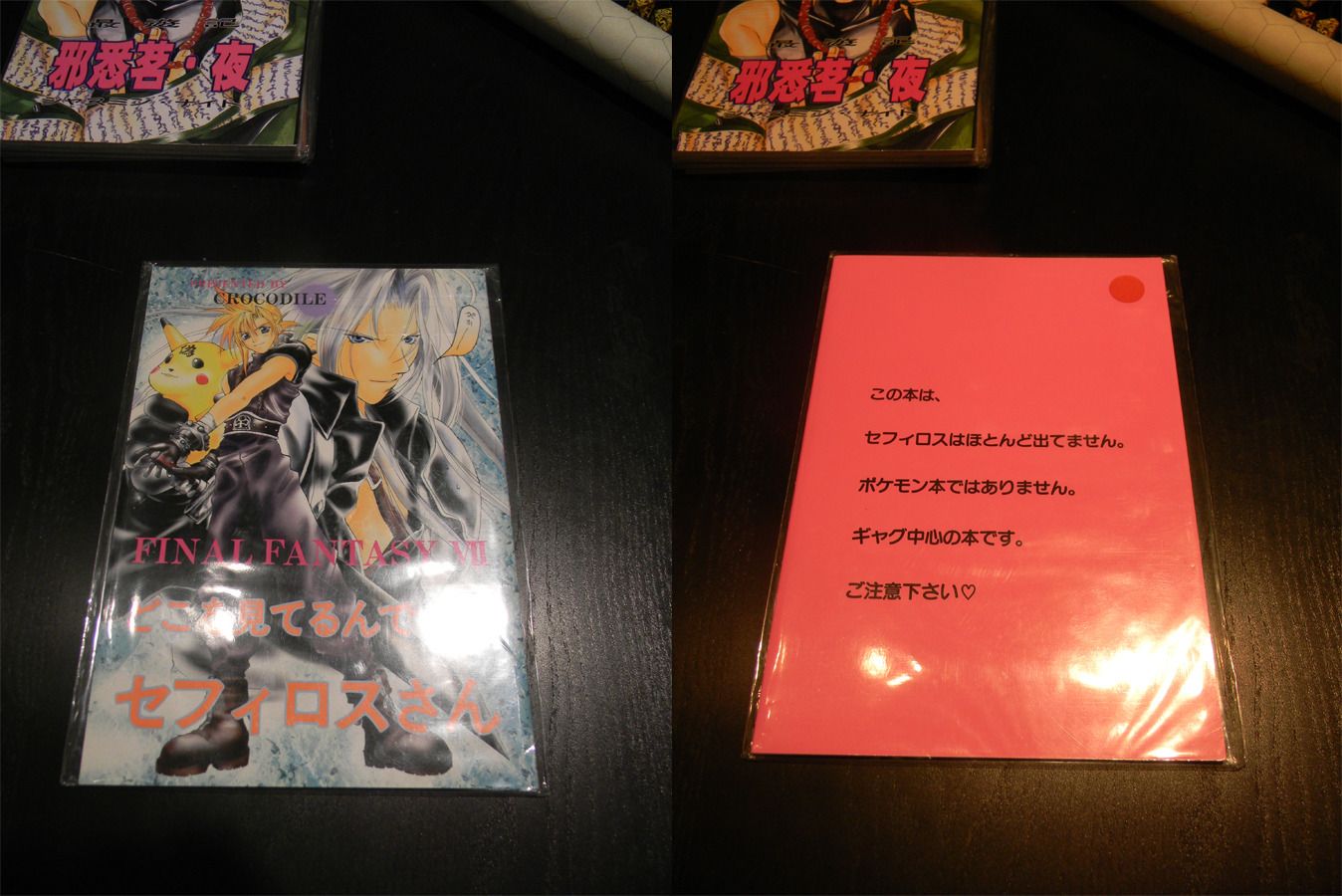 Jasmine Night Saiyuki
Pairings: Sanzo x Gojyo/Sanzo x Hakkai
16 Pages (8 Actual comic pages/ 8 with japanese writing and a few rough sketches)
This is well drawn and is hardcore. The unique thing about this particular doujin is that I paid to have the first comic part translated. Comes with the translation. $10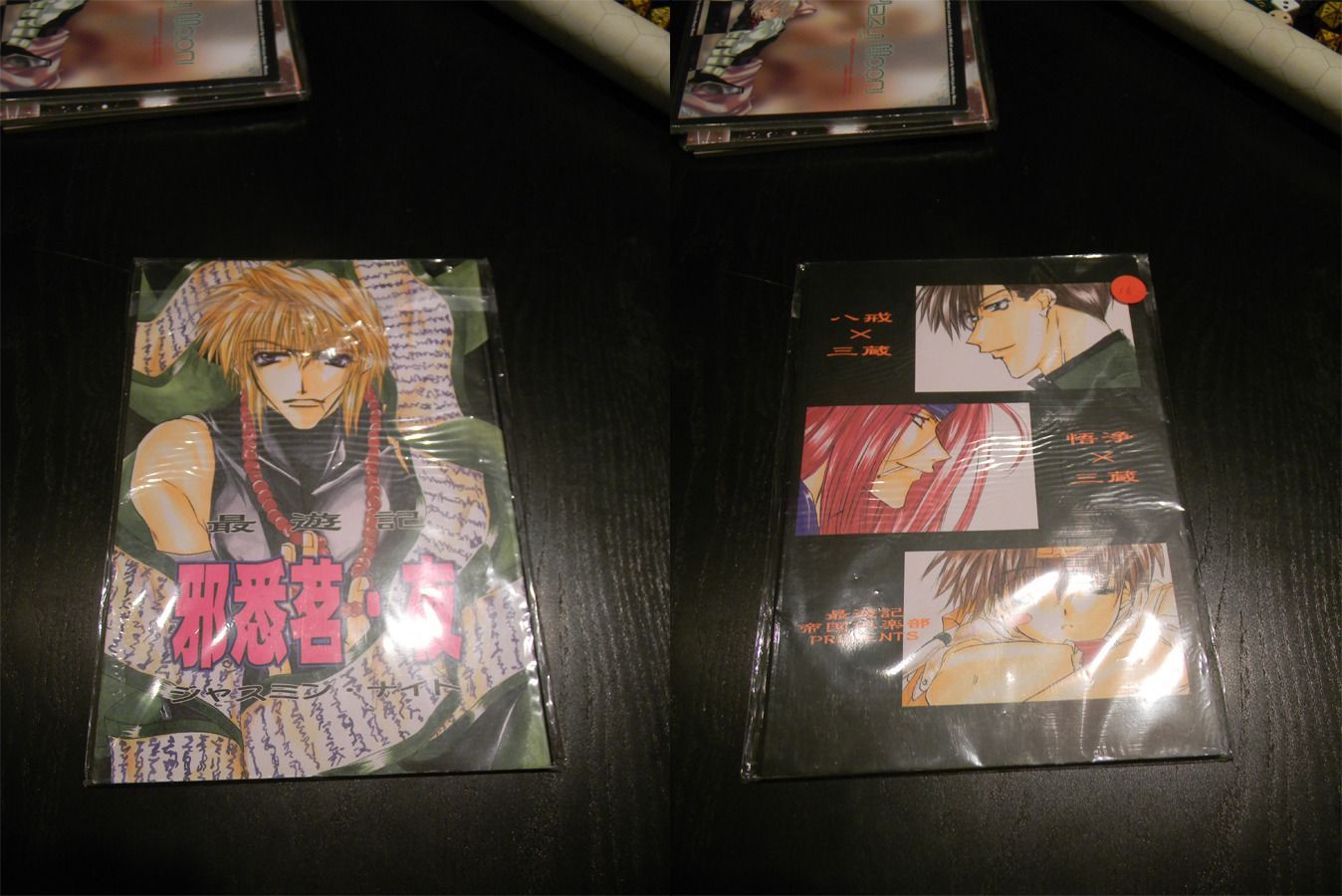 Hazy Moon Presented by EVIL-ONE/tohko-kiryu
Pairings: Lavi x Allen (D.Gray Man)
22 Pages (7 of which are japanese writing with some rough sketches) Hardcore 18+. This is a beautifully drawn book with fairly detailed illustrations. Nice cover stock and story. Cute. $10
Dear Fellows Presents
Pairing: Lavi x Allen (D. Gray Man)
26 Pages of comics, no filler. Hardcore 18+ Very nicely drawn, detailed with nice story. Adorable. The first few pages are in red ink and printed on nicer paper. $10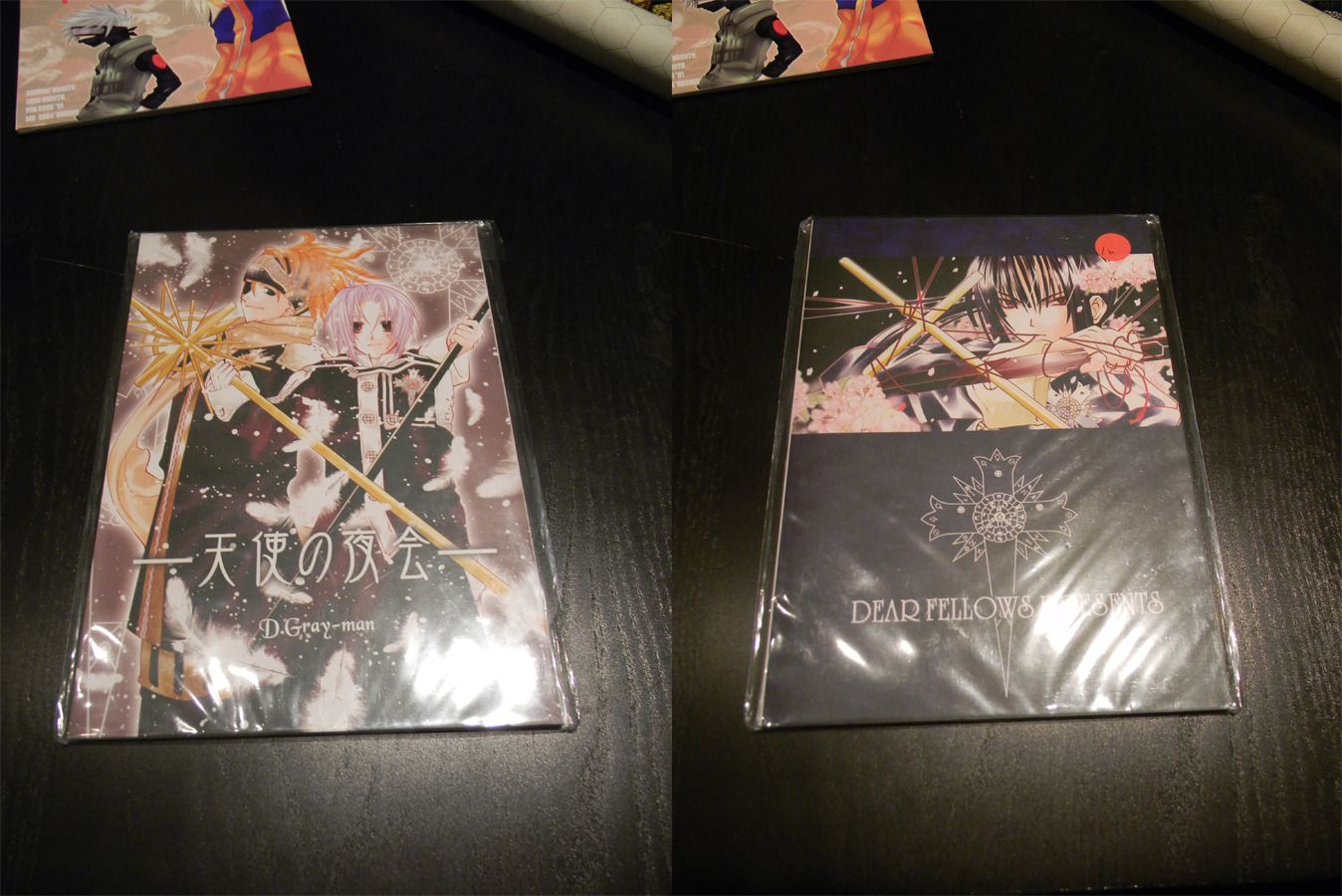 Love Naruto Fan Book 01 MH-2004 *Haduka
Pairing: Kakashi x Naruto
8 Pages. Soft core, short comic with a cute story. Shounen-ai. $5
tumblr nobodies, UNITE!!

i think you mean…

ASSEMBLE.
(via up-2-the-nines)
&ILOVEYOUTOO<3

SPREAD THE DAMN WORD

THAT WAS COOL

My hands are too small to do this effectively.

Oooh that's cool!
(via alchemistlady)
interviewer: it feels like the once-ler just wants to be accepted by his family. do you feel like there was a resolution for the once-ler in the end?
ed helms: i think that being accepted by his family is sort of just one part of it. he also really just wants to be self-fulfilled, he wants to be the best that he can be and really realize all of his potential. and he sort of sees this thneed business as the ultimate way to prove his worth. but he loses sight, obviously, and he pays a very brutal price for it, which is having banished himself to the lerkim out in the middle of this wasteland that he created. there's a tremendous amount of self-loathing wrapped up in the once-ler at that stage in his life. so i think when the lorax, who's trying desperately to teach him a lesson the whole time, and it took abject devastation for the once-ler to actually appreciate it, when he finally sees this opportunity for redemption, that little hug with the lorax at the end, it was like, i got so misty. it's really poignant. it's a hopeful message for all of us, no matter what kind of terrible circumstances we wind up in. there's a kernel of goodness that you can latch onto and hopefully bring out.
Yes honey…you certainly are. :3
I am so excited for the three new mini movies to come out!!
AUGUST 7TH WHY AREN'T YOU HERE SOONER! RAWR
ROFL